The Constellations of Joán Miró
ArtWizard 09.12.2019
"When I stand in front of a canvas, I never know what I'm going to do – and nobody is more surprised than I at what comes out."
Joán Miró
Joán Miró (1893 -1983) was a Catalan painter who combined abstract art and surrealist fantasy. His mature style evolved from the tension between his fanciful, poetic impulse and his vision of the harshness of modern life. Joan Miró's art changed throughout his career but often combined naturalism with abstraction. Some of his famous works are from the 1920s, when, under the influence of the Dada and Surrealists style and Paul Klee. At this period, Miró painted such poetic pictures as "The Birth of the World" (1925). Other notable pieces included "Painting" (1933) and "Mural Painting" (1951).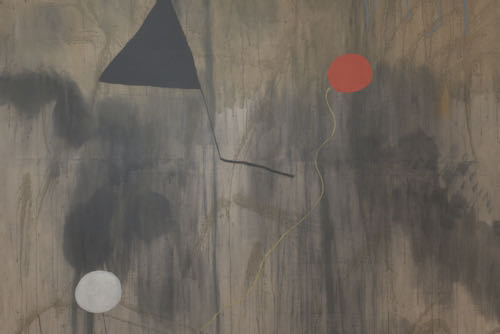 Joan Miro, The Birth of the World, 1925
Born in the sea port city of Barcelona, his work was influenced by the scenic seaside town, and the distinct style that he found in the area. His father was a watchmaker, and his mother worked as a goldsmith. Was surrounded by art and had a taste to it form a very young age. He started painting when he was 8 years old. Miro initially went to business school as well as art school and work for a while as a clerk, until he suffered a severe illness and decided to devote his life to art.
Miro's early art was much influenced by the Fauves and Cubists exhibited in Barcelona, but was also inspired by Van Gogh and Cezanne. The resemblance of Miro's work to that of the intermediate generation of the avant-garde has led scholars to dub this period his Catalan Fauvist period. In 1918, Joan Miro was set up for his first solo exhibit at the Dalmau Galleries in Barcelona.
In 1919 Miró made his first trip to Paris, France, and thereafter he spent the winters in Paris and the summers in Montroig. His first solo exhibition in Paris was held in 1921 and his paintings of this period reflect cubist influences. His painting, "Montroig", for example, has a frontal, geometric pattern greatly influenced by Cubism.
In 1920s, influenced by the books of psychologist Sigmund Freud, the artists belonging to the literary, intellectual, and artistic movement called Surrealism, decided that they need to oppose the constraints of the rational human mind and at that time Joan Miro was introduced to Surrealism. Although Miro never joined the Surrealist circle, he collaborated with Max Ernst, one of leading Surrealists at the time. In 1928, he exhibited with a group of renowned surrealist painters, including Salvador Dali and Rene Magritte in Paris.
In 1929 and early 1930s, Joan Miro worked with many collages. This eventually led him to making surrealist sculptures which he created during this period of his career as well. During this period, he was also prone to experimenting with many other art forms and mediums of expression. Some of these included various techniques, such as engraving, water colours, lithography, pastels. From this period, there are two pieces which are most celebrated by Joan Miro, two sculptures that are on display at the UNESCO building in Paris. For several years to follow, Joan Miro was known to work in various art forms, created various mediums, and used all types of work methods, to create new pieces of art. For the next thirty years of his career, much of his work was done to showcase his distinct style of art, and the manner in which he could create, regardless of which mediums he was working with. During this time much of his work was also placed in a number of individual, as well as group exhibitions, which brought notoriety to his work, and to the Catalan style which he would create most of his pieces around.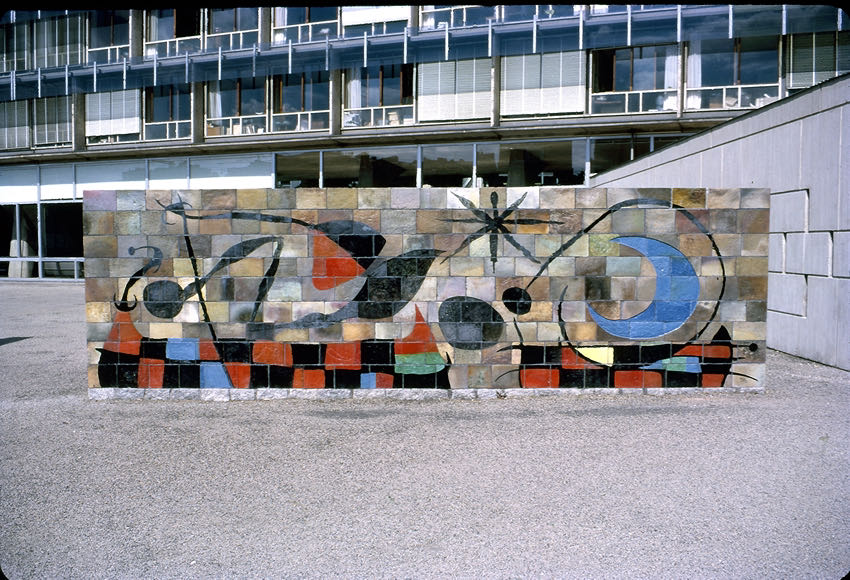 Joan Miro, 1958, ceramic walls in the UNESCO building in Paris
At the time of the Spanish Civil War in the late 1930s, Miró was living in Paris. Although he typically was not political in his work, the turmoil in his native country inspired him to embrace social criticism. For example, he depicted a peasant revolt in "The Reaper", a mural that he painted for the pavilion of the Spanish Republic at the Paris World Exhibition of 1937. He also imbued his pictures of this period, such as the "Woman Haunted by the Passage of the Bird-Dragonfly" (1938), with a demonic expressiveness that mirrored the fears and horrors of those years.
During the second World War, Miró returned to Spain, where he painted the "Constellations" (1941), a series of small works scattered with symbols of the elements and the cosmos, expressing the happy collaboration of everything creative. During the last year of the war (1944), Miró, together with his potter friend José Lloréns Artigas, produced ceramics with a new impetuosity of expression: their vessels were often intentionally misshapen and fragmented.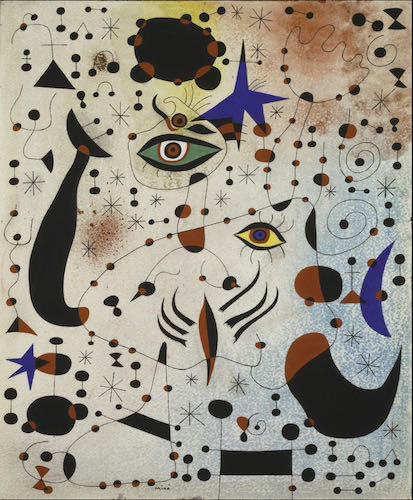 Joan MIro, Ciphers and Constellations in Love with a Woman, 1941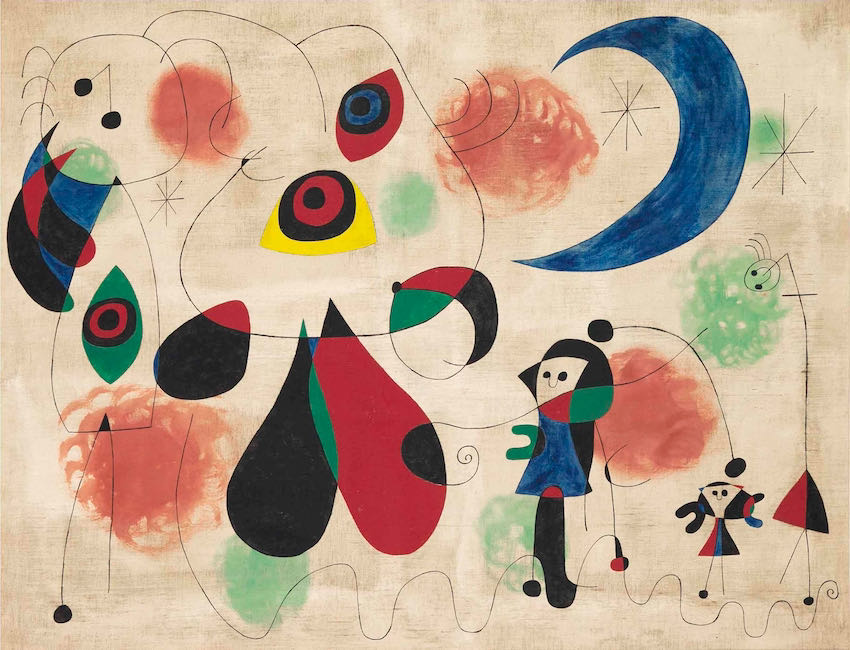 Joan Miro, Painting (Women, Moon, Birds), 1950
In the years following World War II Miró became internationally famous; his sculptures, drawings, and paintings were exhibited in many countries. He was commissioned to paint a number of murals, notably for the Terrace Hilton Hotel in Cincinnati, Ohio, USA (1947), and for Harvard University in Cambridge, Massachusetts (1950). His ceramic experiments culminated in the two great ceramic walls in the UNESCO building in Paris (1958), for which he received the Great International Prize of the Solomon R. Guggenheim Foundation. In 1962 Paris honoured Miró with a major exhibition of his collected works in the National Museum of Modern Art. The Catalan architect José Luis Sert built for him the large studio of which he had dreamed all of his life on Majorca. Among his later works were several monumental sculptures, such as those he executed for the city of Chicago (unveiled 1981) and for the city of Houston (1982).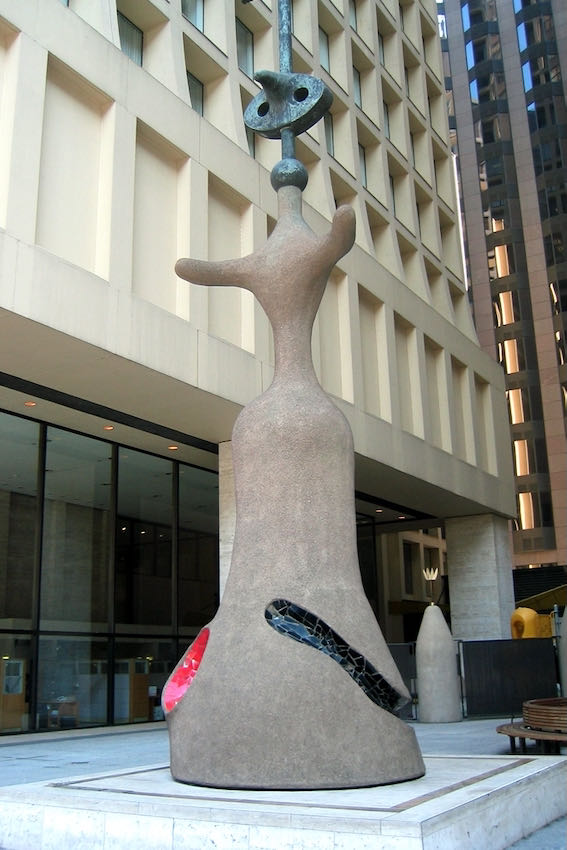 Joan Miro, 1981, Chicago, IL, USA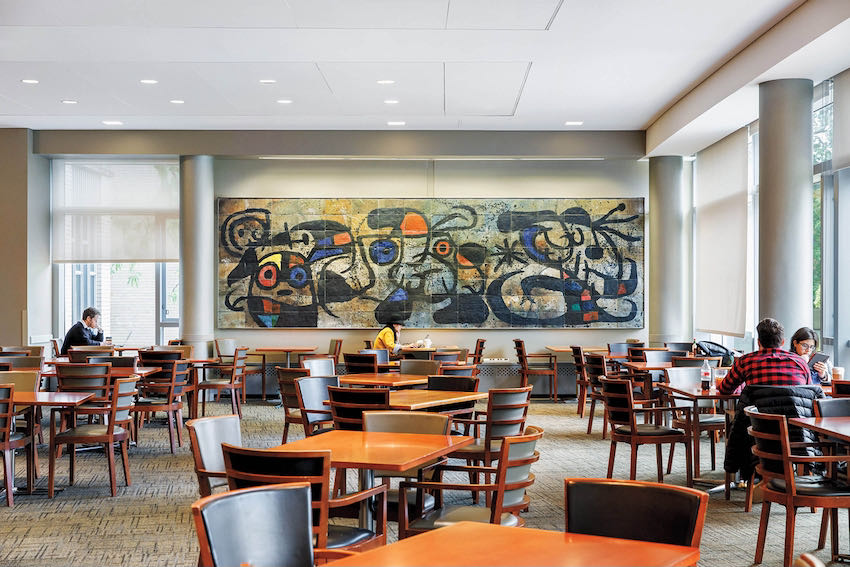 Joan Miro, 1950, Harvard University in Cambridge, Massachusetts
The final period of the work which Joan Miro is most noted for, came from the end of the 1960s, which would last up until his death, marking the end of his art career. During these final years, he took more of a central focus on doing public works of art. This came in the form of monumental pieces, and public displays, which were specifically created for the enjoyment by the public, and were to be displayed in a number of distinct locations.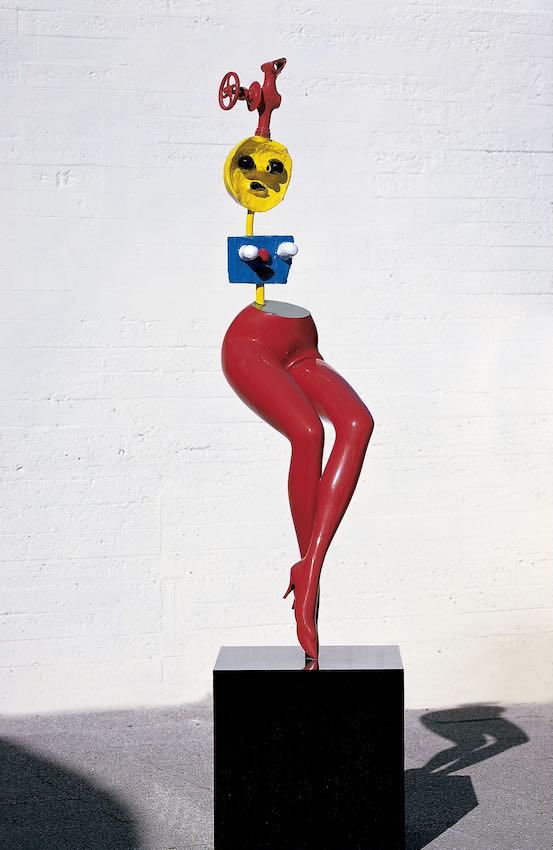 Joan Miro, Jeune fille s'évadant, 1967, Susse Foundeur, Arcueil, Paris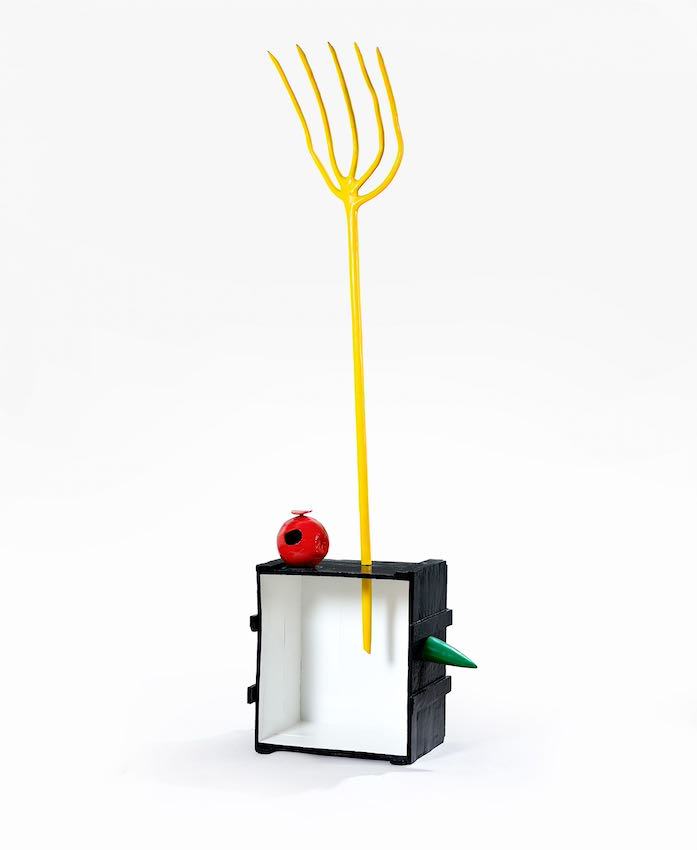 Joan Miro, Femme et oiseau, 1965, Fondation Marguerite et Aimé Maeght, Saint-Paul, France
The body language, and the freshness which were depicted in his work, were some of the most well-known characteristics, which were found on the canvases that were created by Joan Miro during last part of his career. The special attention that he paid to the material he was working on, and the distinct forms, were also characteristic of the works he created during the final years of his career as an artist.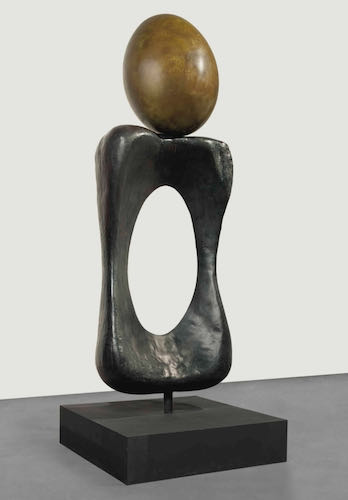 Joan Miro, Femme, monument, 1970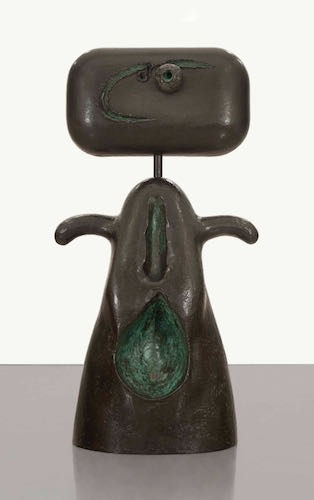 Joan Miro, Femme, 1980
In spite of his fame, however, Miró, being an introverted man, continued to devote himself exclusively to looking and creating. His art had developed slowly from his first clumsy attempts at expression to the apparently playful masterpieces of his later period. In his late works Miró employed an even greater simplification of figure and background. He sometimes created an art composition, merely by setting down a dot and a sensitive line on a sea-blue surface, as in "Blue" (1961). In 1980, in conjunction with his being awarded Spain's Gold Medal of Fine Arts, a plaza in Madrid was named in Miró's honour.