How Andy Warhol became a Pop Art Icon
ArtWizard 05.04.2021
"As soon as you stop wanting something, you get it."
Andy Warhol
Social and economic conditions of the time have always been depicted in art and literature. From the very ancient times of cave engravings to classical art and modern paintings. A major historic moment in the life of the society has its fair share of paintings, literature depictions, and artists stirring up the world with their revolutionary ideas and breaking free from their times. Andy Warhol is one of these artists, an influential and prolific pop icon and illustrator of the post-modern period, that reflects American society's commercialization at his time. His art reflects the most sensible for society's tastes and trends, and some of his works became iconic and symbolic for his time, such as the screen-printed images of Marilyn Monroe, cans of soup, and sensational newspaper cover stories.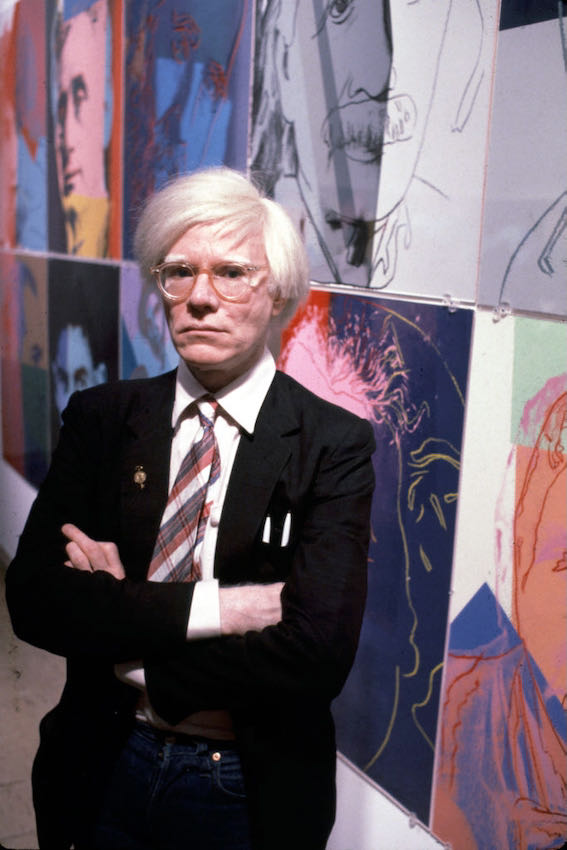 Andy Warhol with his paintings, December 15, 1980

More than twenty years after he passed away, Warhol remains one of the most remarkable artists in contemporary art and culture. What made him so important is his great curiosity and experimental nature that provokes the society through his works and contributes to the collapse of all boundaries between high and low art and culture. Besides using all imaginable types of medium for his art, even the soup cans that become so famous that people accepted displaying such images as normal or part of the art portfolio of Warhol, he was a very skilled social networker.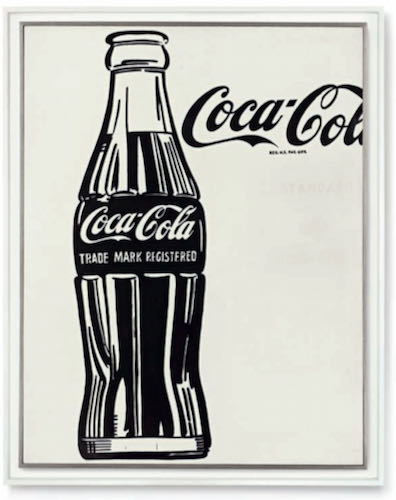 Andy Warhol, Coca-Cola, 1962
First, he followed very well the tastes of the American society at the time and reflected them in his work. Warhol was a very skilled social worker, although there were no social media at the time. However, he builds his own brand step by step and contact by contact. One of the interesting facts about his approach was that long before the mass use of portable devices, the artist documented his daily artistic life and his travelings using his tape recorder and his portable camera. In this way, Warhol captured the essence of the American ordinary life in all its messy glamour and used this broadcasts to reflect it through its art to a large audience, that became very receptive of his works, because they were so close to the life of the society of the time.
He graduated in Pictorial Design from the Carnegie Institute of Technology (now Carnegie Mellon University) in 1949. Soon after his graduation, the artist made himself know as a prominent graphic artist and performed some assignments for a variety of prominent clients, such as Columbia Records, Glamour magazine, Harper's Bazaar, NBC, Tiffany & Co., Vogue, as well as a designer for window displays for Miller department store for example. Along with his work as a commercial graphic artist, Warhol continued painting and drawing and made his first solo exhibition at the Hugo Gallery in New York, the city that became his home for the rest of his life, with fifteen drawings based on the books of Truman Capote. Working as a commercial artist helped him improve his technique, including the photo-based technique that the artist included in his drawings, thus creating a unique medium.
The fame of the artist was noticed by, among others, the Museum of Modern Art in New York, and Warhol was invited to participate in his first group show in 1956. The years between 1955 and 1970s became the wildest and productive years of the artist. In this period, he produced some of the most iconic works in his artistic portfolio. Building on the emerging movement of Pop Art, wherein artists used everyday consumer objects as subjects, Warhol started painting readily found, mass-produced objects, drawing on his extensive advertising background. A very iconic example of his art in the context of the emerging Pop Art is the Campbell's soup cans that soon became exemplary works of the American Pop Art, that, according to Warhol were the "essence of nothing", as he claimed in an interview about the cans that he "wanted to paint nothing" and in the soup cans he found this same "nothing".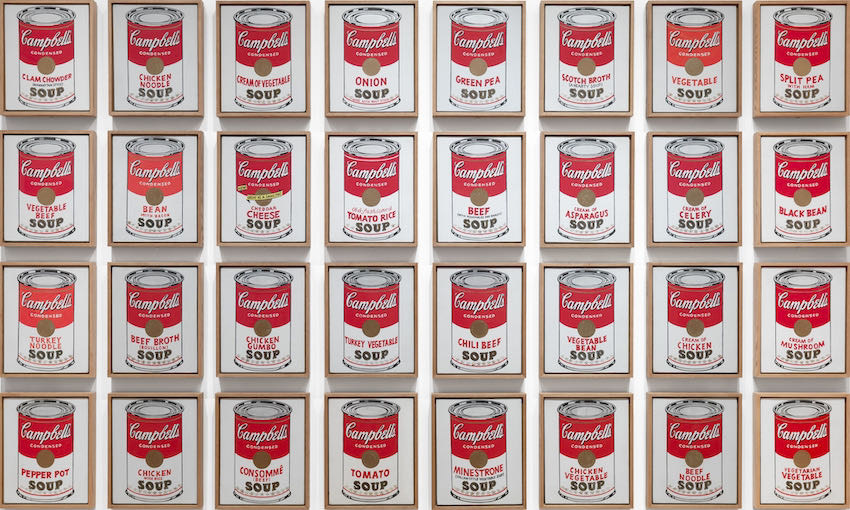 Andy Warhol, Campbell's Soup Cans, 1962
Regarding the soup cans, by 1960 the abstract expressionism of the 1940s-50s had become very stale and cliché failing to grasp the viewer's attention for long and Warhol was among the first artists to break free from the conventions and create a separate style of art that involved the use of imagery and illusions. Muriel Latow, a friend of Warhol, suggested painting common everyday objects and items that people usually overlook. She advised him to recreate exact replications of items that he used daily such as soup cans and coco-cola bottles. The soup cans and coca-cola bottles soon became exemplary works of contemporary art, along with the Marylin Monroes, the Dollar Signs, and the portraits of Mao in different colors.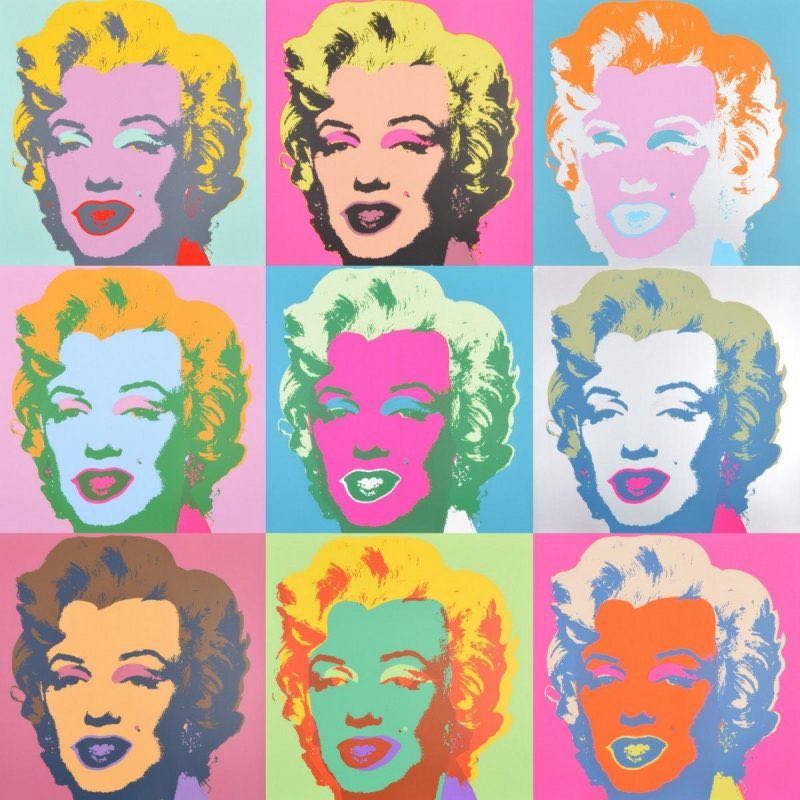 Andy Warhol, Marilyn Monroe Series, 1967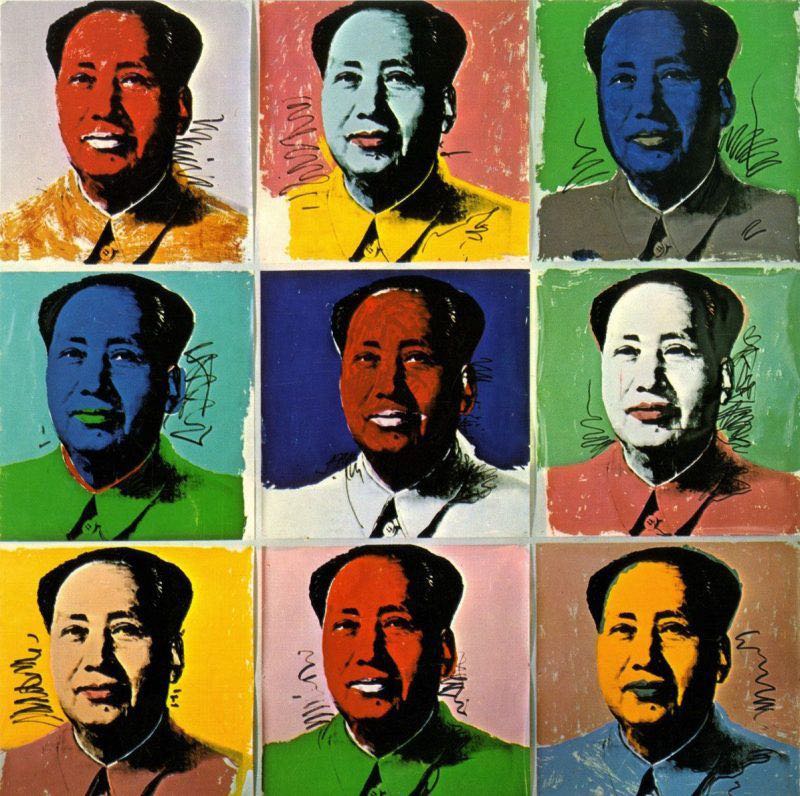 Andy Warhol, Mao Series, 1972
Warhol created his art from his studio, named "The Factory", situated on 231 East 47th Street, where he's also done some experimental work in film and video, using his own camera. The early films of Warhol, made in the years between 1963- 1965 include "Sleep", "Blow Job", "Empire" and "Kiss". As he managed to sell some of his films, such as the documentary film "Chelsea Girls", Warhol received the attention of the film industry as well. He made a lot of films and videos, depicting in them every day and underground life in New York, some of them were found to be exemplary of his art, such as the portraits of friends, associates, and visitors of the Factory.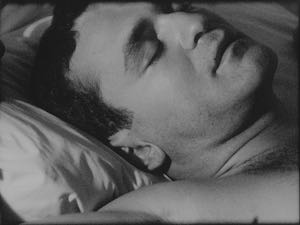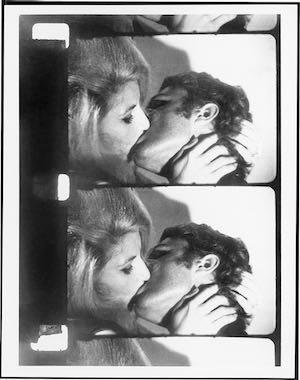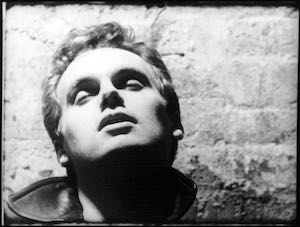 Andy Warhol, Sleep, 1963 / Andy Warhol, Kiss, 1964 / Andy Warhol, Blow Job, 1964
The film "Sleep" is one of Warhol's early ventures into an experimental cinema where he first forays into the dynamics of cinematic duration and storytelling. The six-hour movie covers a detailed account of John Giorno's sleeping form. Giorno, a former lover of the artist, is shown sleeping peacefully throughout the movie except for the occasional twitching and eye movements. A strip of skin or a body part is displayed in each scene that seems to be a series of continuous shots. However, the project consisted of over six 100-foot (335,28 meters) film rolls that were edited, layered, and spliced together to create this masterpiece.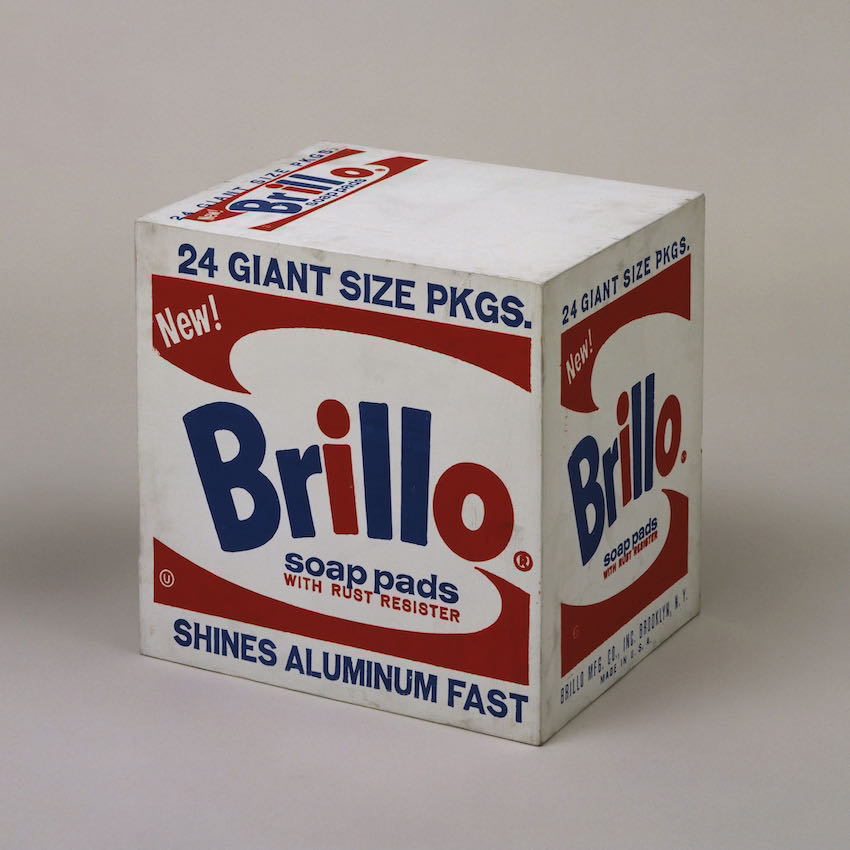 Andy Warhol, Brillo Box (Soap Pads), 1964
Despite this incline in the film industry, Warhol continued to make exhibitions of painting and made his well-known exhibition in Paris named "Flowers". His continued art experiments also include sculptures (including the well-known screenprinted boxes with the logos of Brillo and Heinz Ketchup) and prints.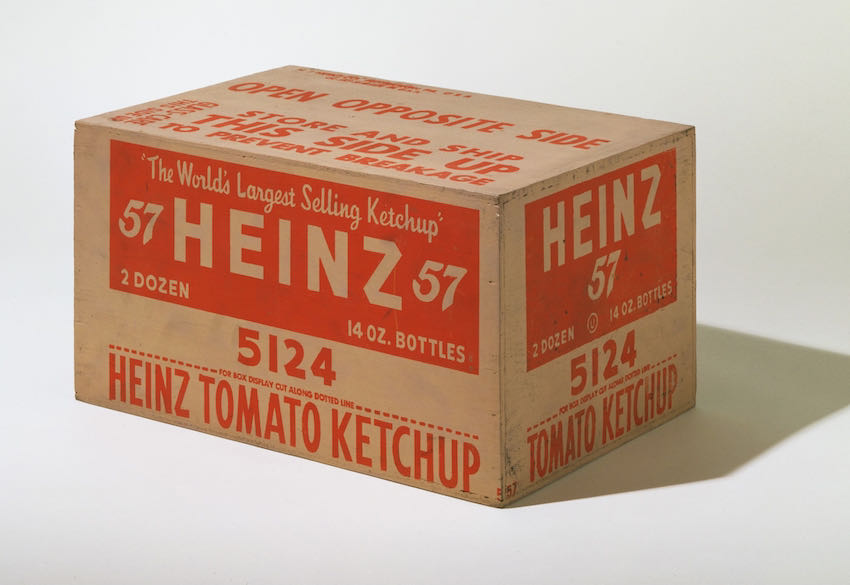 Andy Warhol, Heinz Tomato Ketchup Box, 1963-64
In 1968, Warhol suffered an event that forever changed his life and personality. A feminist author named Valerie Solanas made a gunshot at Warhol near the entrance of the Factory. From this day on, Warhol became distant and neurotic, while continuing to contribute to contemporary art and culture.
The artist passed away in 1987 in a New York hospital, while in recovery from a bladder surgery operation, leaving behind a fascinating life and a heritage of iconic art that forever changed the history of contemporary art and culture.