Digital Exhibitions, Business for the Future of Art
Paolo Corticelli 18.08.2021
Can a virtual visit replace a real one in a gallery? Can these two types of communication coexist with art? We talk about it with an expert, Angelina Liakova.
Can you combine Shostakovich's Waltz No.2 with an article of the Code of Criminal Procedure? Or admire a painting by Michelangelo Merisi da Caravaggio, while preparing a case in a civil dispute? Sure, maybe not at the same time, but for the lawyer Angelina Liakova, who lives and works in Sofia, the application of law and admiration of art in its various expressions find a synthesis thanks to her sensitivity and her curiosity. And for a few years now, in 2017 to be exact, she has created a digital platform named Artwizard, the wizard of art, for the online sale of works of art. She recently opened an office in Vienna and believes that the art market will be restored in all segments after the pandemic.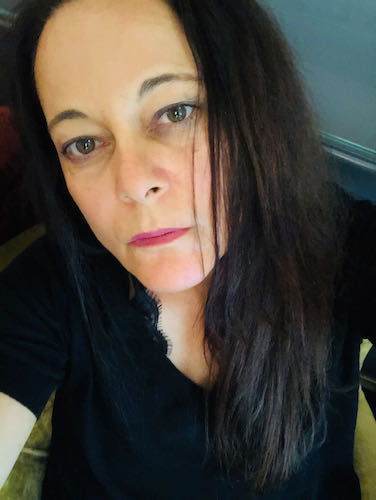 What prompted you to embark on this adventure, which has become a second business?
As a lawyer, I have always loved challenges, because the legal profession, contrary to the belief that it is monotonous and boring, is actually extremely dynamic, full of mind games, analysis, and finding solutions to difficult situations in both life and business. I specialize in digital technology and worked for many years in the IT and telecommunications industries. As a lawyer every day I was finding high tech solutions. At the same time, I have a humanities background focused on the arts, art history and visual arts. I, as well as my family, are art collectors. I also have a very strong passion for music. At some point, I discovered that I was too busy working as a lawyer to be able to visit exhibitions, and I decided to create a platform (artwizard.eu) through which one can "visit" virtual exhibitions. Thus the idea of digital exhibitions was born, long before the pandemic forced not only galleries but also major art exhibitions to present their work online.
Which artists are exhibiting on Artwizard?
We started exhibiting contemporary, world-renowned Bulgarian artists, some of whom are no longer alive. Gradually, since we are a global platform, we were reached by contemporary artists from all over the world. A year ago we started expanding our business presence to other European cities, opened an office in Vienna and are currently establishing a branch there, working with established Austrian galleries and contemporary artists.
You also present galleries. How are they chosen and how do you work together?
We choose galleries by attending art exhibitions and select those that meet our focus on contemporary art, preferably with established authors. Although we are a platform for digital exhibitions, personal contact with galleries and artists is very important to us because, unlike other platforms, we make individual presentations of authors and galleries in three languages. The content of the platform is translated in real time by physical translators, not by machines. Also, we don't force artists and galleries to upload and process the content themselves; we do it ourselves, saving them a lot of time.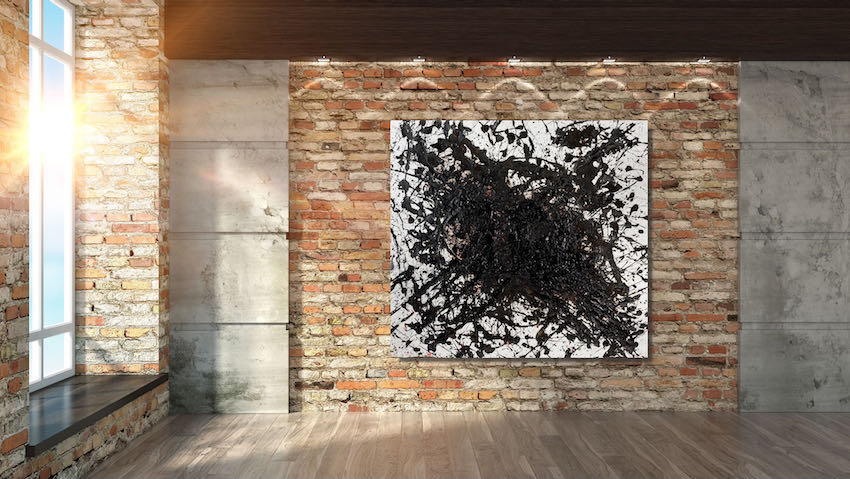 Part of a virtual exhibition of ArtWizard
Has the pandemic affected online art sales?
Yes, unfortunately the pandemic has had a negative impact on art sales in the segment in which we operate. The trade of paintings and works of art in general in some places has even increased, but in a very high segment, as some of the paintings bought as an investment came on the market and, at the same time, collectors who were largely unaffected by the crisis found the right time to buy. However, this is true for auction houses of the rank of Sotheby's. At the same time, there is an extremely interesting phenomenon: digital art emerges that is produced and sold on the bitcoin principle and is paid for with bitcoin. These are the so-called NFT artworks – certificate of authenticity of digital artworks, that are digital images, but encoded in a unique way, just as bitcoins are encoded and invented. The art market in this sense is definitely not the same and it is a serious challenge, but we love challenges.
A new EU programming period is imminent, in which a special proposal focuses on cultural projects. Do you plan to participate?
Yes, we will definitely participate, as long as the projects are constructed in a clear, transparent and fair way that allows for equal rights of participation.
What do you see as the future of art?
On the one hand, the pandemic, but also the overly hectic lifestyle, has definitely encouraged online commerce not only in the field of art, but also in many other fields. At the same time, attending live art exhibitions remains a special experience, as no technology can replace human contact. That's why both types of communication with art are very important. Moreover, we are seeing that art saves people's souls precisely in the most difficult moments of the pandemic.
Published without abbreviations from Il Velo Di Maya Magazine