Less is more. Steven Aalders.
ArtWizard 23.03.2020
"It seems that more and more are striving for a new zero point. It is these artists on the eve of a new era that will offer us perspectives and tools for how we can (re) organize life at a lower cost. Less is more."
Suzanne Swarts
The Dutch artist Steven Aalders (1959) makes abstract paintings in which he examines the work of major artists from the past. He largely focusses on their ideas about colour.
Steven Aalders is known for his colorful hand-made abstract oil paintings, in which the heritage of modernism of Piet Mondrian and the painters from his movement, as well as the American Minimal Art is embodied. His work is an attempt to show the essence of the Minimalist Art, to create light and space through paint. Modernist serial principles such as repetition and sameness are both connected to older traditions in Western art and Non Western abstract art. His use of colour reflects various colour concepts from Modernist art.
In his works, the modernist serial principles, such as repetition and uniformity, are both observed and related to older traditions in Western art and non-Western abstract art. Different colour concepts are being explored. The multi-layered oil paintings demand a concentrated eye from the beholder.
Steven Aalders is born in 1959 in Middelburg (NL) and graduated the Rietveld Academy in Amsterdam, the Croydon College of Art in London and the Ateliers in Haarlem. After winning the Royal Award in Painting in 1986 he worked in Barcelona for a year.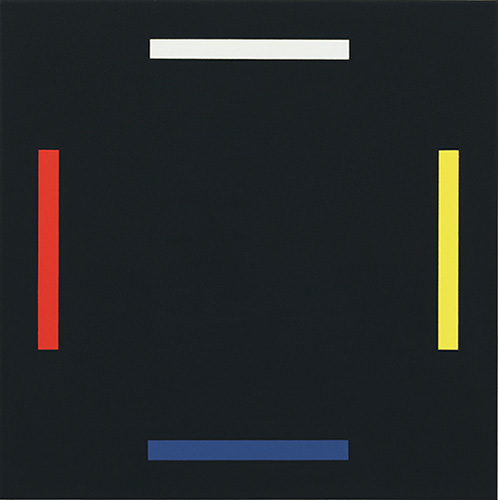 Steven Aalders, Place (Black), 2007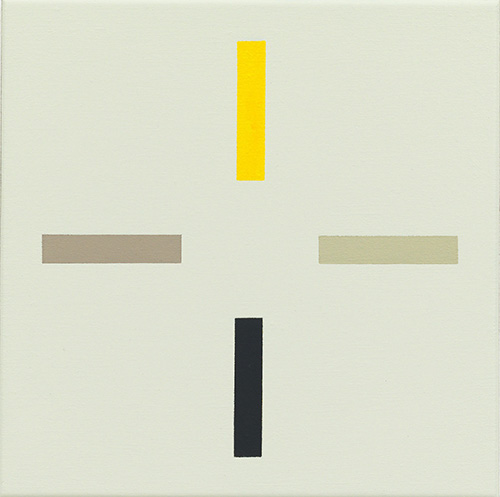 Steven Aalders, American Color Study, 2009
In 2002 he had a single artist exhibition Vertical Thoughts at the Stedelijk Museum voor Aktuele Kunst in Ghent (BE), on which occasion a catalogue with texts by Jan Hoet and Pietje Tegenbosch had been published. In 2010 his exhibition Cardinal Points opened at the Gemeentemuseum, in The Hague. A similar entitled book came out, giving an overview of more than fifteen years of work, with essays by Benno Tempel, Rudi Fuchs, Thomas Lange and Steven Aalders himself.
Steven Aalders, Art (Orange), 2012
In 2009 the artist curated an exhibition, entitled Place (Black, Brown, Beige, Grey & Ash) in the Mondriaanhuis in Amersfoort (NL), in which he combined a series of his paintings with furniture by the architect Dom Hans van der Laan and with music composed by the American composer Morton Feldman. In 2011 Aalders made an exhibition For Philip Guston at De Ketelfactory in Schiedam (NL) and did a residency at the Josef Albers Foundation in Bethany, Connecticut (USA). The paintings of Steven Aalders have been collected internationally by both private and public collections, such as the Stedelijk Museum Amsterdam, AKZO Nobel Art Foundation, Caldic Collection, the ABN AMRO Bank Art Collection and the Museum Kurhaus Kleve (DE).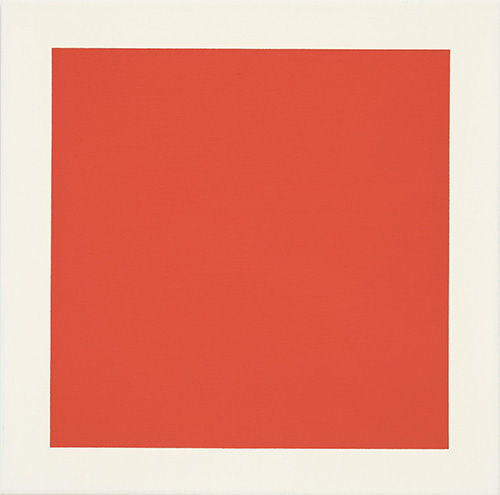 Steven Aalders, Place (Red), 2014-2015
Steven Aalders, Place (Yellow), 2014-2015
Next to his painting practice Aalders has also written several texts on art and artists for newspapers, magazines and catalogues.
While examining the colours, Aalders is largely inspired by Van Gogh. In Van Gogh's work, Aalders recognises a similar investigative approach to colour. Van Gogh read widely about colour theories and liberally experimented with them. Through various combinations, he hoped to achieve high chromatic intensity. Inspired by Vincent van Gogh, Aalders seeks to capture the essence of the palette of Van Gogh's. One of the paintings he examined most is the Van Gogh painting The Harvest, that according to Aalders brought together the two most important colours in a carefully considered balance. Aalders feels that the most important colours in The Harvest are golden yellow and azure blue. This is combined with a brick red surface on the wall. In doing so, Aalders shows how Van Gogh tested the colours in his painting to determine whether they were as potent as the colour of the floor in his studio.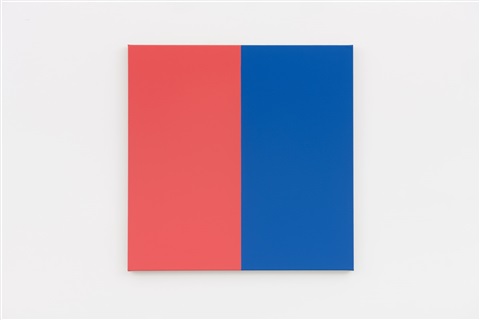 Steven Aalders, Two Colors (Red, Blue)
Aalders is among the most prominent abstract artists, experimenting with the colours of Van Gogh but also following the most eminent artists of the movements in the abstract art of the 20th century. He lives and works in Amsterdam, where he has his own studio.