The Spectrum of Female Feelings and Emotions in the Latest Paintings by Iliana Dokova
ArtWizard 11.10.2021
On 30 September ArtWizard had the pleasure to present the newest paintings of Iliana Dokova. The exhibition was passed with incredible interest from connoisseurs of fine art.
ArtWizard presented Iliana Dokova's paintings - oil on canvas depicting female bodies in the style of contemporary classical realism. Iliana likes to paint stylish female figures and faces inspired by her soul, reminding of contemplation, love, tears, separation, sadness, loneliness, but also of hidden desires and joy of life.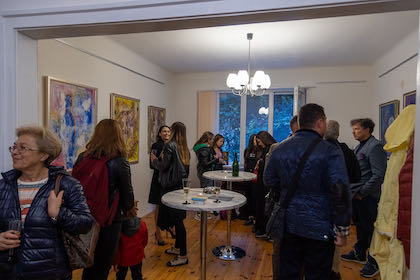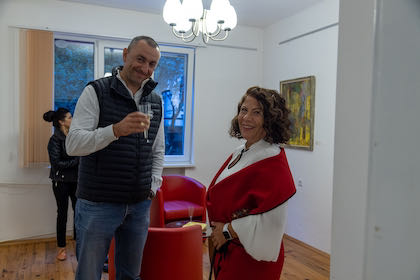 Iliana is an artist who embraces art as a way to escape everyday life and reveal her soul. In all her paintings we see her in her many moods.
Sometimes she is a wanderer, other times a lost soul, or a woman separated from her lover, or simply a female ghost, hurt, spanked, guilty, forgiven, loved, kind. A whole palette of feminine feelings and emotions can be found in Iliana's paintings. That is why her paintings are so close to women, but they are also very tempting for men who want to peek into a woman's soul.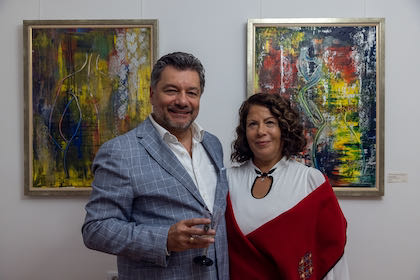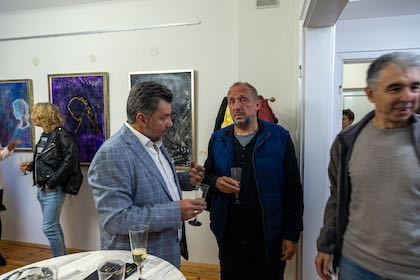 Nudity in art, and the human body combined, can be traced through all ages in art, starting from prehistoric times and still seen in today's art and more recently in photography.
All of Iliana's paintings evoke a strong emotional and spiritual impact on the unconscious. As a very evolved and mature contemporary artist, Iliana's paintings represent a very good investment, representing at the same time wonderful and exquisite art objects. As she only begins to paint when moved by deep emotion, besides being very sensual, her art expresses all the variations of human emotions - love, sadness, anger, excitement, suffering, lust for life, lust, sexuality, joy, fear.
Iliana Dokova's canvases, presented at the exhibition, reflect the development of Iliana's artistic search, born out of her immersion in her emotions during the pandemic. Although the particular circumstances surrounding the creation of these works were rather grim, the vibrant colours in some of the canvases speak to the resistance of light against darkness and life against death.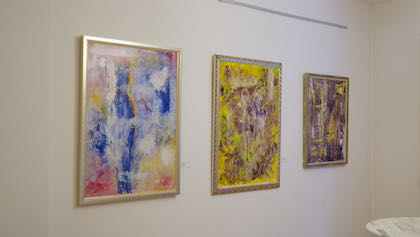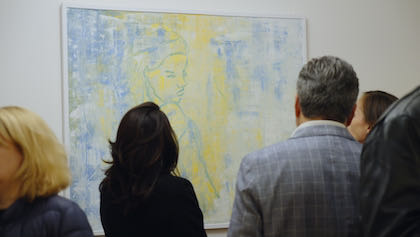 Iliana remains faithful to tenderness in her paintings depicting female figures. In contrast to her canvases from earlier periods of her work, those presented in the exhibition speak of more tenderness and much more saturated colours. In addition to the female figures, Iliana's contemporary paintings also feature compositions of male figures, albeit more ambiguous in their presence, as well as even more tender faces of women expressing different moods.
The featured exhibition will be available to connoisseurs of fine art until the end of October at ArtWizard's exhibition space.